Haiku Film
Villa Pianciani. Italy (Spoleto, Umbria)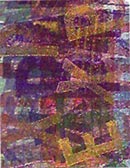 This workshop is apropriate for anyone who wants to try and make a film with more images and less words. Participants explore personal techniques and poetic associations, using small cameras and digital editing. At the end of the week, we have a unique cinematic adventure for all... and a series of individual Haiku films. 
The "Haiku Film" workshop gives everyone a chance to create, shoot and edit a small film. The process encourages personal discovery and offers a chance to experiment with avant-garde techniques including sound. No advanced technical abilities are required. An own small camera and a laptop are useful.
"Haiku film" offers an artistic film-making oppurtunity in the Umbria region of Italy, near the city of Spoleto. Participants will enjoy room and board within the Villa Pianciani complex, an Italian architectural treasure. The instructor is Daniel Alegi, an award-winning American film-maker who was raised in Italy and currently teaches film at the University of Karlstad, Sweden. Daniel is the founder of Cinemahead.
-The participant is the writer, the cameraman, the filmmaker.
-The content is based on existing texts, poetry and requires no further writing.
-Own camera welcome but not required.