Cinemahead
Many filmmakers call their Cinemahead experience "one of a kind" or even "transformational". Why? Danny Alegi  shares with writers less about Hollywood and more about personal story development. Learn the basics, then move on into the territory of imaginative storytelling.
Danny Alegi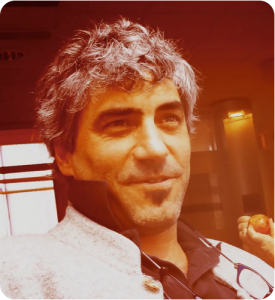 Danny Alegi started Cinemahead in 2001. He engages young makers in Universities, film schools and workshops with a unique story developing method inspired by his own personal filmmaking experience. He has lead over 4000 film projects around the world, in every genre and format, and many of of his students now have rewarding careers ins film and media.
Danny is a Brown U. graduate and a Film MFA currently leading cinematic storytelling courses around the world.  He is also a script doctor and story consultant in Los Angeles, where he founded Cinemahead and Scriptonite.